The one to match
Combination strip steel process
in perfection
The VARIUS can be used flexibly thanks to its two variants - the VARIUS SR for combined forming and punching with strip steel technology and the VARIUS F as a purely forming system with separate punch. Thanks to its large forming area and very high output rate, the high-end machine is ideally suited for use in high-volume production.
> Download VARIUS brochure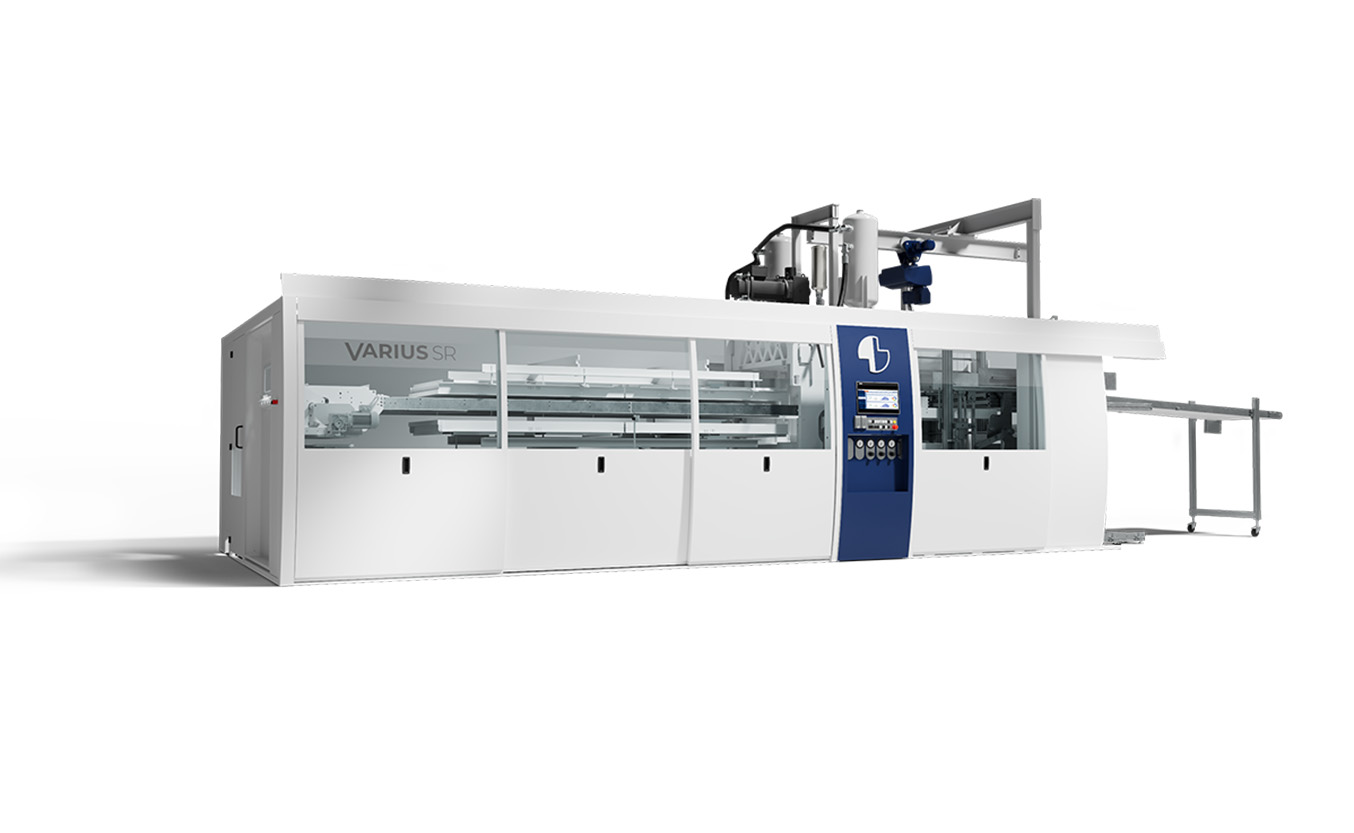 Diverse and a perfect fit
All this with the VARIUS
The VARIUS was specially developed for the production of quality products in high volumes. Trays, lids and a wide variety of other types of packaging can be produced economically with the VARIUS and automated via downstream systems.
This is what the VARIUS can do
One machine, many talents
Whether lids or trays of different sizes: With the VARIUS, not only can a wide range of different products be produced in first-class quality, the changeover from one product to the next is also quick and uncomplicated with just a few simple steps.
Any questions about the VARIUS?
Make an appointment with us.
Noch Fragen zur FLEX-LINE?
Vereinbaren Sie einen Termin.
Privacy Policy: The confidentiality and integrity of your personal information is of particular concern to us. We will therefore process and use your information carefully and in accordance with the statutory provisions on data protection and, in particular, will not pass it on to third parties without your consent. We collect, process and use the personal data you provide here only for the purpose of customer service and for communicating with you about products and services in line with your interests as selected by you. You can revoke your consent to receive information on products and services at any time without giving reasons to GABLER Thermoform GmbH & Co. KG at any time. Please feel free to contact datenschutz@gabler.eu for this purpose. Further information on data protection can be found here.