Exact fit and stable
Production of clamshell packaging
Thanks to its clever combination of bowl and lid, clamshell packaging is a particularly versatile form of packaging. For the production of clamshell packaging we have a machine that is just as versatile.
Value added you will feel
Your advantages with GABLER
Thanks to the high precision of our technology, you can produce your clamshell packaging in just the form you wish.
Our thermoformers reach an extremely even spread of plastic over the entire clamshell packaging.
You will easily produce clamshell packaging with a tight lid using our machines.
Extremely stable forming stations
Cast steel at the forming station ensures that our machines are particularly stable and solid.
Our machines achieve the output volume desired depending on each model.
Any questions about our products or service? You can find the answers in our FAQ.
Thermoforming for clamshell packaging production
An overview of our solutions for manufacturers of clamshell packaging
No matter whether the large-scale series production of clamshell packaging, the manufacture of special clamshell packaging in smaller series or the production of a wide range of clamshell packaging – our machines offer you all the options.
Your requirements
Our machines
FLEX-LINE
VARIUS F with Cut960
Production volumes
Medium to large series production
Constant large-scale series production
Applications
Broad range of article variations
Highly precise over very long periods
Material input
PS, PP, OPS, PVC, ABS, PET
PS, PP, OPS, PVC, ABS, PET
Special features
Multi-station process, highly flexible
Additional cutter with maximum flexibility
Made-to-measure performance
Our product line for the production of clamshell packaging
Our FLEX-LINE machine series is designed to specifically meet the demands of production in multi-station operation. With the standard size FLEX-LINE, the series has the suitable solution for clamshell packaging.
Your advantages:
Wide range of variants
Simple to extend
For various applications
High article quality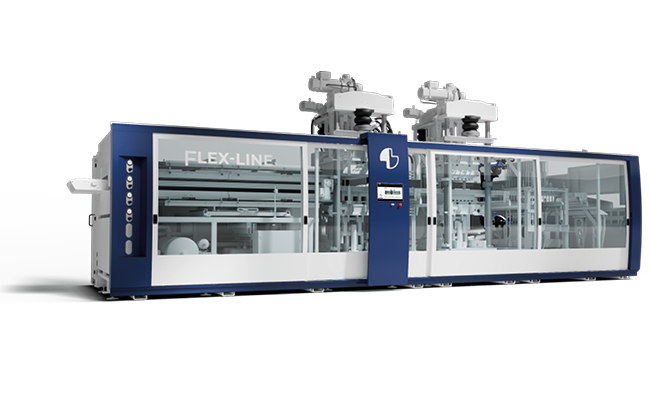 VARIUS F with GABLER Cut960
VARIUS F is a solely forming machine. As the entire tool area is used for forming, VARIUS F produces with a particularly high output. In combination with the separate cutter Cut960, it results in an excellent production solution for clamshell production.
Your advantages:
High output thanks to high number of cavities
Reliable at constantly high cycle times
Optimum foil exploitation
Modular with separate cutter unit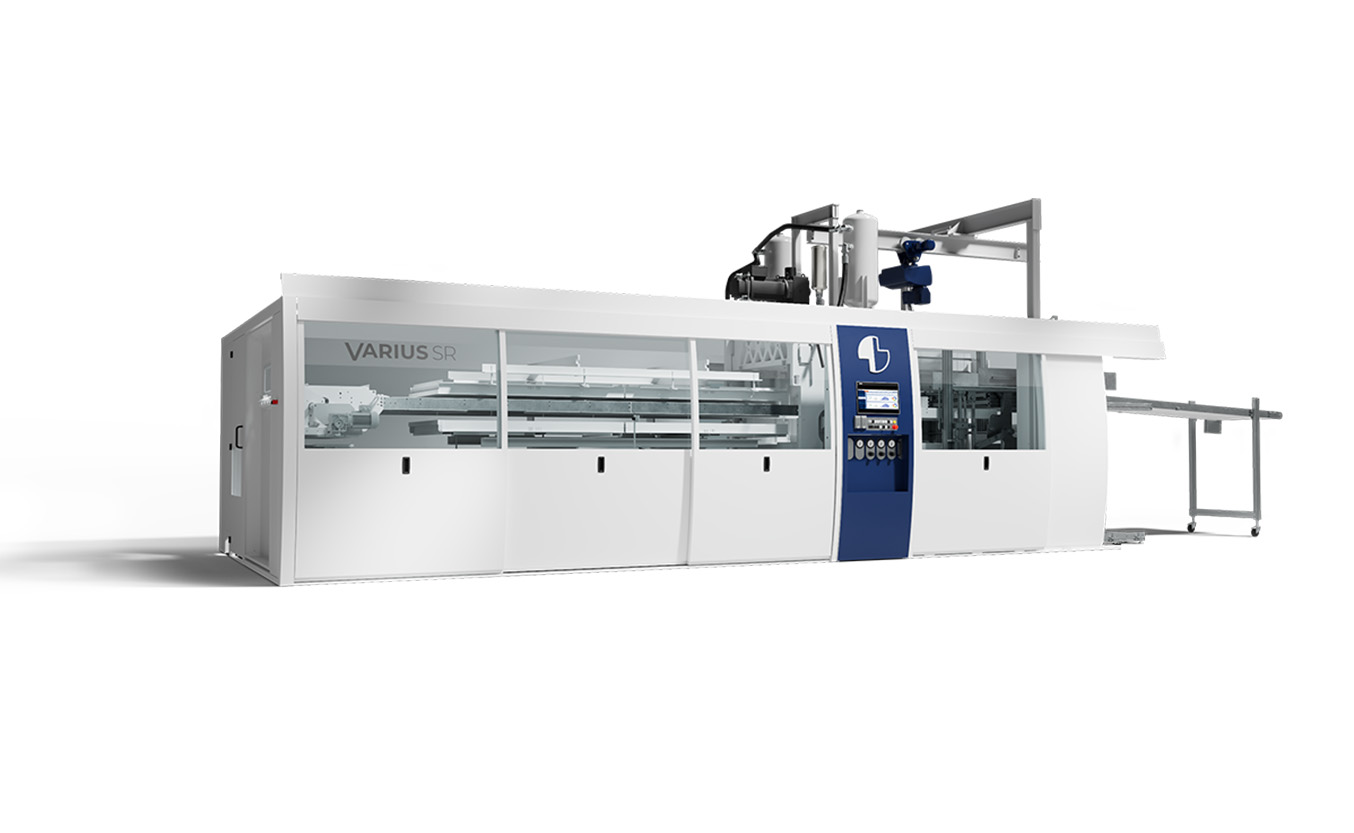 In our range, we have the right additional components for clamshell production: for crimping cups, for pre-heating PP foils, for cooling tools, for separate punching, for granulating punching cut-offs or the automatic roll changer.
Your advantages:
Efficient
Reliable
Versatile
Simple integration
Highly compatible