High-end thermoforming systems "Made in Germany"
Welcome to GABLER Thermoform
First-class thermoforming machines, additional components and accessories for the production of plastic packaging for the foodstuff industry: That is what GABLER Thermoform stands for.
We are a globally leader producer of thermoforming machines for the production of plastic packaging in the thermoforming process. As a specialist in thermoforming technology, we develop and produce thermoforming machines, whose quality, performance and reliability set standards internationally. We offer our customers specific and matching solutions for every packaging task. It is our policy to offer a broad range of machines including handling systems and accessories, comprehensive services and closeness to the customer.
The most varied applications
Our thermoforming machines for your product
Our range of models stretch from the compact single thermoforming machine through to large complete systems in the closed-loop process, in which products pass through all steps from raw materials through to ready-packed transport units. The thermoformers from GABLER Thermoform are suitable for the most varied applications.
Cups
Whether drinking cups with a crimped rim or cups for foodstuff packaging – we have solutions for cups of all kinds and sizes. Either in large-scale series production or flexible small series.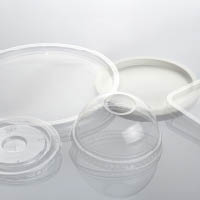 Lids
Lids of all shapes, sizes and made of plastic materials can be produced with our thermoforming systems. And of course with an exact high accuracy of fit.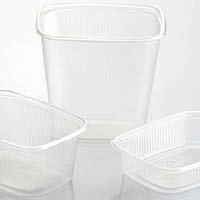 Bowls
For the production of bowls, GABLER Thermoform machines guarantee high precision and flexibility for the most various forms.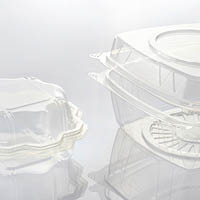 Clamshell packaging
As a combination of bowl and lid, clamshell packaging makes demands on production. Our machines offer convincing answers.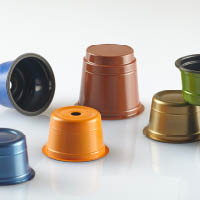 Coffee capsules
Particularly high precision and consistent shape number among the requirements for the production of coffee capsules – with our machines no problem.
Flower pots
Our thermoformers produce plant pots made of plastic in all shapes and sizes.
Product portfolio
Overview of GABLER Thermoform machines
We offer a broad range of thermoforming machines for the most varied applications. Upstream and downstream additional components and accessories for automation are also included in our product portfolio.